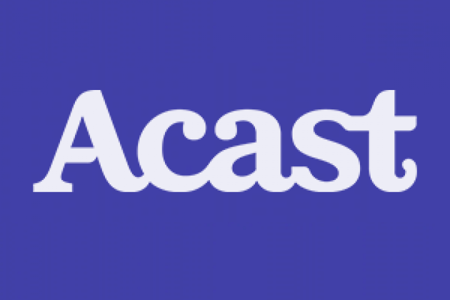 ---
Acast
Acast
---
Acast UK had achieved revenue growth in every single year since the Swedish company set up in London in 2014, but a global pandemic represented a very real threat to that record.
We knew the only way we could grow the business in 2020, and ensure advertisers would continue to place trust in podcast advertising and sponsorship, would be to prioritise the very lifeblood of the medium: our podcasters. After all, without them, there are no podcasts.
Above all else, we needed to help our content creators navigate new challenges, so they could continue putting out episodes to entertain, inspire and inform and continue to produce high-quality sponsorship reads for advertisers.
Once that was in hand, we also needed to ease advertisers concerns and nurture their confidence in podcasting at a time when many were understandably adjusting spend and campaigns.
And it worked. Acast UK celebrated a seventh consecutive year of revenue growth, with highlights including a 58% increase in brand spend, 184% growth in the number of brands investing 100k or more, a 670% increase in programmatic ad revenue, and the launch of 30 new branded content series more than twice the number launched in 2019.