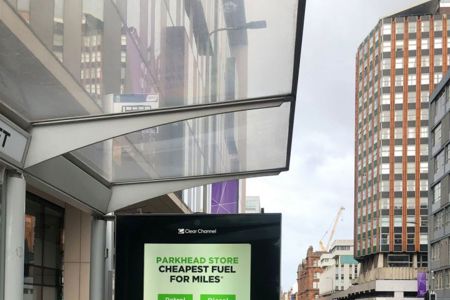 ---
Drive Further For Less
Asda
---
Agency: Spark Foundry

2020 was a difficult year for every Briton, an ABC of challenges; Austerity, Brexit and Covid. And with so much out of our control pressure on purses and wallets was at an all time high.
We wanted to show Asda customers they could go further for less with the cheapest fuel prices in town.
By dynamically capturing Asda's fuel prices and cheekily cross checking against Tesco and Sainsbury prices in the same area, we served the 'Best Fuel Prices in Town' message ONLY when Asda was cheapest.
But the targeting wasn't just price and location, it was the consumer as well. We used fuel card data as an extra data dimension for targeting and creative. The results were spectacular even though driving was down 20% we maintained petrol sales year on year.
On average we saved customers millions in monthly petrol prices, and droves millions more in incremental sales to the store.
A job well done.