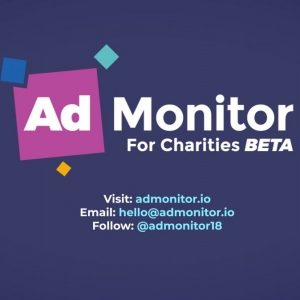 ---
The app for that: Levelling up charities
AdMonitor and Anything is Possible
---
Today, being a great media agency means being a great tech agency too. AdMonitor is a standalone app developed by Anything is Possible to level up charities with digital marketing.
The upheavals of 2020 pushed charity fundraising activities online, where they can struggle to stand out against big corporates with deep pocketsThe Google Ad Grant is a vital resource for charity and non-profit organisations to compete on high-value search page real estate. But 90% of the world's charities can't access the expertise or resource required to make the Ad Grant work for them.
But now - charities can use AdMonitor.
AdMonitor tracks spend and activity and automatically alerts users (via email, Slack or SMS) when they are in danger of breaking the complex qualification parameters for Ad Grant funding.
It balances bids and keywords against dynamic pricing surges and targets the best possible outcome for your search rankings, bringing charity ads to those who really need to see them. It tracks paid search performance and makes optimisations at the push of a button.
AdMonitor boosts conversions, slashes cost-per-acquisition and puts $10,000 of Ad Grant funding in the hands of every charity and non-profit on Earth - every single month.