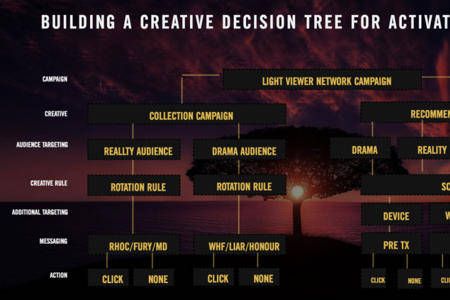 ---
The Personalised Program Guide
Goodstuff
---
Agency: Goodstuff

The 'ITV Hub' (Hub) had a mountain to climb in the war for attention spans against competitors such as Netflix and Amazon; which were destinations for discovery compared to Hub, which as predominantly for catch-up, meaning ITV was missing out on the growing share of on-demand viewing.
Beating the streaming giants at their own game - our idea took TV viewing data in all forms to steer viewers towards the ITV Hub. By digitising BARB viewer segments using TV signals on the web and uploading ITV's CRM and viewing data, we created The Personalised Program Guide, digital advertising with personalised ITV program recommendations built-in.
By integrating this technology into programmatic display and social video through dynamic messaging, we condensed the viewer conversion journey - solving the problem of what to watch before viewers reached the Hub. Our campaign smashed our monthly active user acquisition target delivering a double-digit increase in incremental users sent to the Hub and exceeding our targets by 35%.