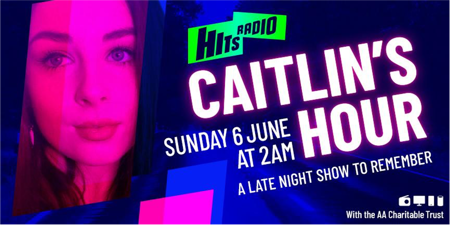 ---
Caitlin's Hour
The AA
---
Agency: Goodstuff

18-year-old Caitlin Huddleston tragically died in a car crash with a van one night on a rural road. Neither driver was speeding, but the road was wet, and her inexperienced driver was travelling too fast for the conditions, on a country road.
To raise awareness of the added risks of rural roads, we created 'Caitlin's Hour,' a radio show to remember, dedicated to her memory. The 60-minute show aired nationally on Hits Radio Network and Kerrang! Radio between 2am-3am, Sunday 6th June, a time pinpointed as more dangerous for young drivers on rural roads.
Rather than the facts and fear of traditional road safety campaigns, we adopted a documentary-style format, narrated by Caitlin's mum and best friends to help social proof the problems inexperienced drivers face on rural roads. The OOH industry supported the campaign and the show received significant uplifts in live listens, particularly in rural areas and within AA identified accident hotspots.