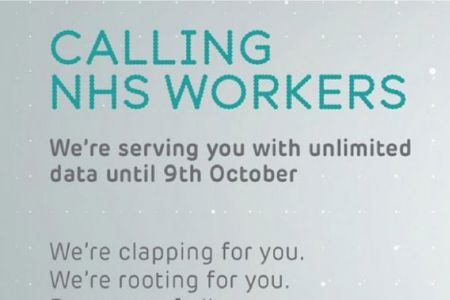 ---
Calling NHS Workers
EE and Saatchi&Saatchi
---
Agency: Essence

Staying connected has become increasingly more important as we navigate these uncertain times. And as the UK's No.1 network, EE wanted to show our gratitude to the NHS (National Health Service) - the backbone of the UK - and do something meaningful to help.
In April 2020, at the peak of the crisis, NHS frontline workers were bravely heading out while the rest of the nation remained safely inside. To make their lives a little easier, EE offered NHS workers free unlimited data to allow them to keep in touch with friends and family while they were on the frontline without having to worry about their bills.
What resulted was an unmissable campaign that felt more like a public announcement and aligned itself with the most important stories of the time and generated more than 300,000 NHS registrations and the highest uplift in ad awareness of any campaign in the UK.