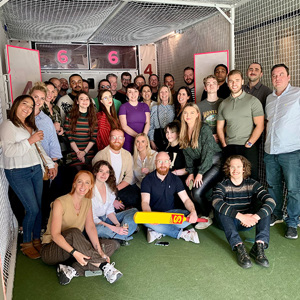 ---
Cinema - the Best Seat in Media with the Best Team in Media!
Digital Cinema Media
---
Covid-19 ravaged the UK cinema industry like no other. Screens were forced to close for the best part of 16 months and the fastest growing traditional AV medium was removed from all schedules. DCM literally went from 100 (million pounds annual revenue) to zero.
But once the nation started to reopen, through strategic thinking and innovation, DCM delivered a fightback like no other, bringing back the medium from the verge of collapse and generating unprecedented sales over the last 12 months...
This is THE Best Team in Media!