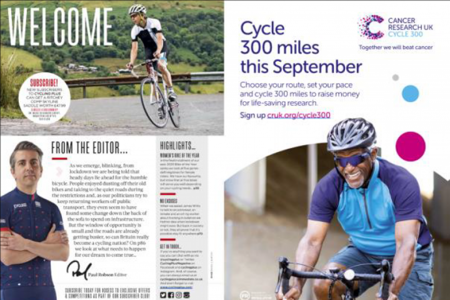 ---
Cycle 300
Cancer Research UK
---
Agency: MediaCom

This is the story of how we found a flaw in Facebook's algorithm, manually overriding it to achieve a 1,069% better result from our new core audience of over 55s; an unexpected source of growth that we pinpointed in 2020.
The coronavirus crisis was disastrous for cancer charities. With fundraising events cancelled and people diverting donations to COVID-19 causes, we faced an uphill struggle to get attention let alone support.
Cancer Research UK's Cycle 300 asks supporters to ride 300 miles and fundraise. As a solo event it wasn't cancelled in 2020 and so our challenge was to use it to grow income for CRUK when they needed it most.