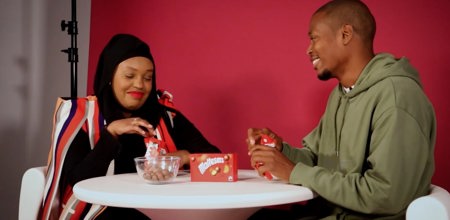 ---
EssenceMediacom Cultural Consultants
EssenceMediacom
---
Client: EssenceMediacom

Cultural relevance is a powerful effectiveness driver. So, how do we ensure the insights guiding campaigns authentically represent the diversity of UK cultures and 'subcultures'? 
With so many nuances and factors for brands to consider, such as 54% of Gen Z describing themselves as 'not exclusively heterosexual', or 1 in 5 working-age adults being disabled, we need to deeply understand how to effectively connect with modern Britain's diverse audiences.  
However, data, market research and employee resource groups will only take us so far. Understanding the real lived experiences concerned is key. 
Our Cultural Consultants network of 15 UK DEI media publisher CEOs and founders, including GAY TIMES and Guap, centres and elevates informed and connected voices across an array of intersectional communities. 
In 2022 alone, our Cultural Consultants integrated into 16 campaigns, created three paid internships and one permanent job opportunity at GAY TIMES and significantly increased DEI media spend.