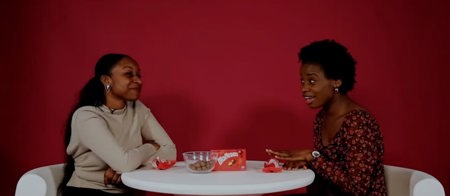 ---
EssenceMediacom Inclusive Planning Network
EssenceMediacom
---
Cultural relevance is a powerful effectiveness driver. So, how do we ensure the insights guiding campaigns authentically represent the diversity of UK cultures and 'subcultures'? 
With so many factors for brands to consider, such as 54% of Gen Z describing themselves as 'not exclusively heterosexual', or 1 in 5 working-age adults being disabled, we must deeply understand how to effectively connect with modern Britain's diverse audiences.
Our small, but agile Inclusive Planning Network created in 2020 is dedicated to driving systemic change by centring diverse voices and lived experience of identities.
Consisting of 15 Inclusive Planning Network leads and 150 Inclusive Planning allies, together we ensure lived experiences are truly integral throughout campaign development. From menopause to Black ski-ing audiences, queer fashion subcultures to Ramadan.
In 2022 alone, we have integrated these perspectives into 16 campaigns, received considerable industry recognition, created media career prospects, and significantly increased DEI media spend.