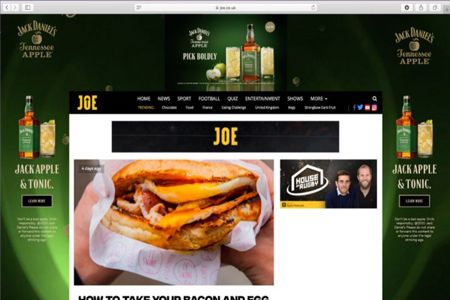 ---
From Out-Out Evenings to Laidback Afternoons
Jack Daniel's (Tennessee Apple)
---
Agency: Spark Foundry

When Mr. Jack Daniel's Tennessee Apple launched in 2020, the whiskey legend found himself competing in a category ruled by flavoured gins. Attempts to crack the flavoured spirits category had seen the swift delisting of other flavoured whisky brands, so with a budget half the size of the category leader, we knew we had our work cut out.

To win, we needed to align with low-key, kick-back occasions associated with flavoured spirits. Using Spark Foundry's cultural listening tool, Vision, we identified the moments when our audience were most likely to kick back. Whilst category convention dictated high investment at the weekend, our steely focus on these newly unearthed moments throughout the week, meant we could zig when the rest of the category zagged.
And zigging paid off, driving disproportionate SOV in key moments and higher engagement with our advertising - all leading to the most successful product launch for Mr. Jack in a decade.