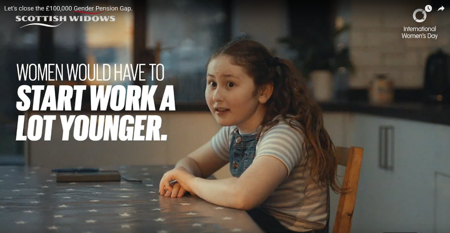 ---
Getting the Gender Pension Gap Debated in Parliament
Lloyds Banking Group/Scottish Widows
---
Agency: MediaCom

The Scottish Widows brand is salient on account of its famous icon and advertising. Its purpose however, championing women in retirement, had received much less attention than their famous widow icon.
In 2021 we changed all this. We took a single insight - a £100k shortfall in women's pension savings in comparison to men - and used this to completely own the discussion on Twitter on International Women's Day.
A single-minded mission, around a single day, on just one channel, worked. The £100k Gender Pension Gap was debated in parliament five weeks later with policy set out by the government to close the gap.