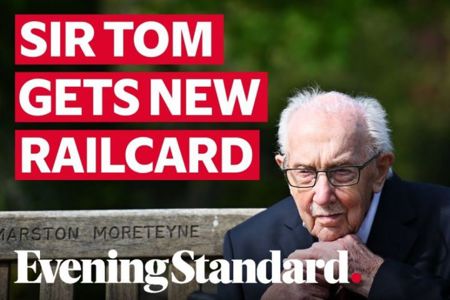 ---
Harnessing the Power of Heroes
Rail Delivery Group
---
Agency: Spark Foundry

To honour our armed forces in the lead up to Armistice week, RDG launched the Veterans Railcard.
But Veterans aren't like anyone else, so we recruited two of their own to help make a bang -Sir Captain Tom, and Dame Kelly Holmes. Through a variety of interviews and releases, we delved into their experiences in the military to connect with listeners and illustrate the benefits of the Railcard.
Sir Captain Tom was ecstatic, It will mean the difference between staying at home and going to visit people far away, it really is something absolutely outstanding for all those people, a magnificent exercise that has now been given to all of us Veterans.
Using a combination of broadcast, digital and performance marketing we made sure every veteran was aware of the campaign, and how to access their own card.
The campaigns smashed early targets and got the nation talking.
Now that's truly harnessing the power of Heroes.