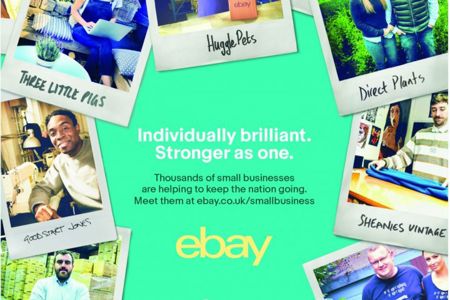 ---
Individually Brilliant, Stronger As One
eBay
---
Agency: MediaCom

When lockdown hit, online shopping boomed. But there was one clear winner. How could eBay possibly compete with Amazon against the backdrop of COVID-19?
The opportunity lay in supporting the small businesses that power the platform. In a dramatic move, eBay turned off its brand advertising and gave its entire marketing budget to the individual SMEs.
The campaign brought a step change in new users, with a million new customers joining eBay over lockdown, as well as huge uplifts for over 50 individual SMEs.