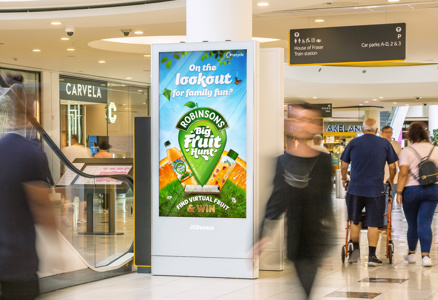 ---
Making friends with gaming to make outdoor play and Robinsons cool
mSix&Partners and Sync
---
Client: Britvic / Robinsons

As a 200-year-old brand, Robinsons' heritage is a critical part of the reason that it is the UK's most popular squash brand.
A part of Robinsons legacy has been their ability to build mental availability around outdoor play, this was both a driver of thirst for their consumers and a route to build emotional engagement with their shopper audience – parents. Unfortunately, this no longer reflected in the way that children play in the 21st century. As the UK children's commissioner reported in 2019, the average UK child spends 2-3 hours every day playing video games and less than half the time their parents spent outdoors at the same age. Furthermore, over half of UK dad's now regularly game with their children, showing that gaming was no longer the 'enemy' for parents.
We decided to make gaming our friend too, but in a way that remained authentic to the Robinsons brand.
We created the video game 'Big Fruit Hunt', that harnessed the power of mobile gaming to get children up and out of the house. We found a new, relevant way to get families to enjoy outdoor play and whilst setting the brand up for future growth.