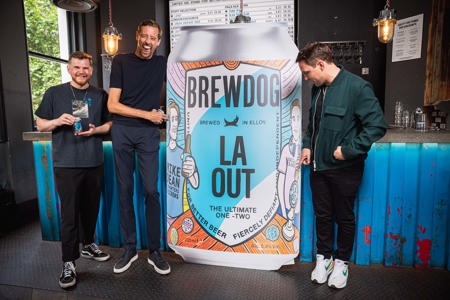 ---
Making Laout a reality with That Peter Crouch Podcast Content Partnership
Craft Media London
---
Client: Brewdog

This is a story about how a branded content strategy is all about being a fan; a fan of media, a fan of Peter Crouch and of course a fan of our client.
We knew the importance of opening up new audience opportunities for BrewDog and when the chance of working with That Peter Crouch Podcast came up we jumped in. Two footed. His audience were a perfect match for BrewDog; we used Branded Content to deliver an authentic, additive experience for this extremely passionate and large fanbase. Our approach was unique, it enabled us to bring to life the story of how BrewDog helped Crouchy brew the fabled Laout.
The branded content strategy led to BrewDog's most successful product launch ever, which saw the first batch of Laout sell out in 2 hours!
As you will go on to read in this entry, by leading with branded content and leaning into the power of co-creation between listeners of TPCP, talent and BrewDog we have been able to deliver short-term business results. But more importantly long-term meaning and association for BrewDog with new audiences beyond our core craft beer fans.