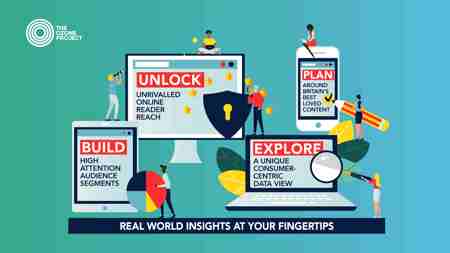 ---
Ozone Ad Manager Insights - Powering Real World Consumer Understanding
The Ozone Project and Goodstuff
---
Agency: Ozone

"Smart interpretation of real-world consumer behaviour is fundamental to the planning, activation and effectiveness of digital advertising. Ozone Ad Manager Insights (OAMI) is a product innovation - developed with agency-led guidance from Goodstuff - that makes it simple for our customers to apply our unique real-world, cross publisher first-party data to their marketing.
OAMI is a truly unique platform for understanding reading data at scale, with the aggregation of this data being completely exclusive to Ozone.
WHAT IT DOES
- Provides 360° view of consumer behaviour across the premium web
Only uses fully compliant, legitimately-sourced, first party, publisher-owned data
- Builds audience segments from behavioural and contextual data driven by reader passions and interests
- Based on 100% real-world, constantly refreshed data – not panel sourced
OAMI IN ACTION
- Generated 3,500+ audience or content insight data views since launch
- Created OAMI insights for 537 client brief responses in H2 of 2021 – driving a revenue increase of +63% vs. H2 of 2020
- Fuelled 30+ editions, plus a full year in review of 'Reading the Nation', our round up of what the UK is paying attention to
- Won business with insights deceived from OAMI fuelling data-led campaign strategies to target consumers contextually and based on real-world behaviour"