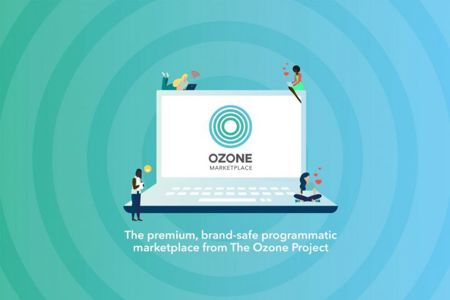 ---
Ozone Marketplace
---
Agency: The Ozone Project

Ozone Marketplace was built as a premium alternative to Open Market Programmatic (OMP); the marketplace accounting for the majority of programmatic and, by default, total digital display adspend. While faced with major transparency, regulatory and brand safety concerns, the value for both advertisers and publishers in OMP is set to diminish further as third party cookies are disabled, reducing personal and targeting data.
The Ozone Project created Ozone Marketplace to provide advertisers and agencies with a single, brand-safe connection to a broadcast-scale marketplace of premium publisher content. Highly efficient and rivalling the major platforms in scale, Ozone Marketplace offers customers full transparency, in known premium environments, with the tools required to ensure their digital campaigns appear in a safe and suitable context. At the heart of Ozone Marketplace is a unique, cross-origin and fully compliant, first-party data set that fuels campaigns and, when combined with Ozone's ID capability, increases addressable audiences by +51% versus OMP.
Since launching in Summer 2020, Ozone Marketplace has delivered significant efficiencies and results for agency groups like Group M, Omnicom and Dentsu, and clients such as P&G and Vodafone. Already accounting for 8% of Ozone's total revenue, this is forecast to increase 6x in 2021.