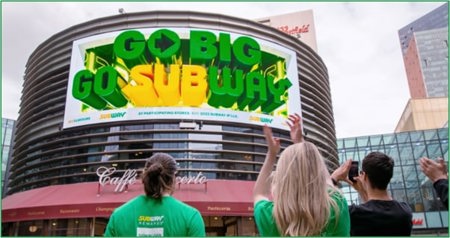 ---
Subway: Stepping Footlong into the Metaverse
EssenceMediacom Scotland
---
Client: Subway

How do you celebrate a well-loved ritual, with a GenZ audience whose attention is harder than ever to gain?
Subway's iconic Footlong is THE name in fast food personalisation, but the novelty of instant delivery and real/digital world fast food experiences had opened a world of cuisines up to anyone who was online.
We needed to show that Subway was a brand whose time had come with the advent of digital personalisation; that we could take our place in the virtual world and deliver in the real world through playful media which inspired, delighted – and delivered.