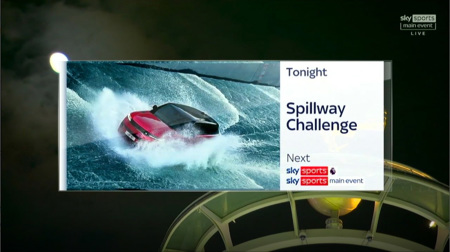 ---
The Spillway Challenge: an incredible debut for an equally incredible car
Sky Media, dentsu X and Dentsu Creative
---
Client: Range Rover

Challenge 1: Ascend Europe's biggest dam, The Kárahnjúkar Spillway, in the new Range Rover Sport with W-Series driver Jess Hawkins behind the wheel.
Challenge 2: Launch 'The Spillway' with a bang, showcasing the Hollywood production values of Jess's death-defying stunt.
This wasn't just branded content – it was event TV. We turned Ofcom convention on its head, giving 'The Spillway' a "Super Sunday" debut as Sky Sports editorial content alongside 2022's "battle for 4th" North London derby.
With an unparalleled multi-media plan, voice-activated trailers and Sky On Demand tile, Jess not only survived, but drove fame and sales for the car!