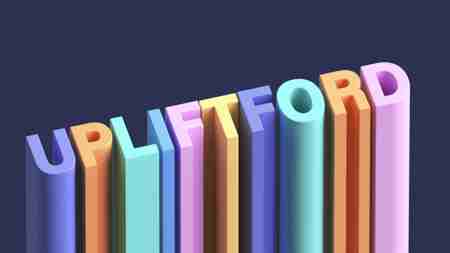 ---
Upliftford
ASICS and Pitch Marketing Group & The Park
---
Agency: Agit8

The Objective:
ASICS is the number one running footwear brand in Europe, with an average value market share of 31%.*
However, ASICS' market share in the UK at end of 2020 was the lowest in Europe, at just 20%.
Our objective was simple. We needed to gain market share in the UK by making consumers aware of ASICS' unique and highly differentiating brand positioning, "a Sound Mind in a Sound Body".
The Strategy:
We decided we would put our brand positioning in action, and show the UK public that moving with ASICS has an incredibly positive impact, not just on their physical health, but also on their mental wellbeing.
The Creative:
We put ASICS' brand belief into action by attempting to lift the mood of an entire town through movement. Through research, we pinpointed the place in the UK with the lowest mood rating. Retford. to prove the impact, we created the ASICS Mind Uplifter. This scientifically developed web app would measure the impact of exercise on Retford residents' moods before and after exercise.
The Result:
The Upliftford experiment dramatically increased ASICS' market share in the UKby 5%, from 20% to 25% for YTD Q3 2021.