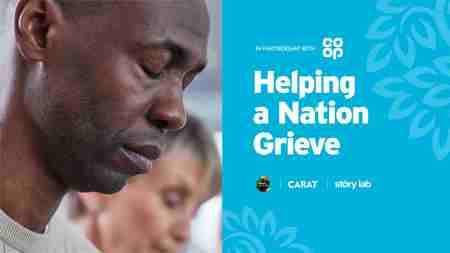 ---
Helping a Nation Grieve
Reach, Carat UK, The Story Lab & Co-op Funeralcare
---
Agency: Reach Solutions

In 2021 Co-op, Reach Plc, Carat and The Story Lab came together to help the Nation grieve in a Pandemic. We saw a nation struggling with their grief in lockdown, with so many having to grieve alone. Plus, with ever-changing Covid regulations, the focus of the campaign would need to be adaptable to the restrictions people were dealing with.
Our 'Need to Grieve' insight led all the content executions across all media. We focused on the grieving process, explored coping mechanisms, and prompted people to help themselves and others in very challenging circumstances.
The content was viewed more than 700,000 times, and drove significant improvements in Co-op being seen as supporting the grieving process, as well as improving brand perception and consideration. However, the most important result was the human impact. So far over 100 families have been able to grieve their loved ones in tactful obituaries.