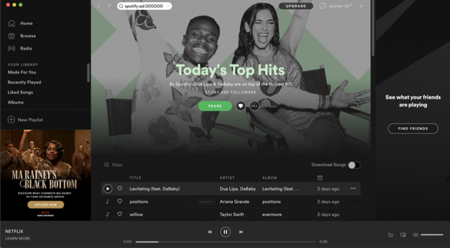 ---
Ma Rainey's Black Bottom: 1920s in the 2020s
Netflix
---
Agency: Wavemaker UK

Ma Rainey's Black Bottom, was one of Netflix's big bets for the 2021 Awards season; a biographical musical drama about a trailblazing blues singer. But Ma Rainey wasn't a household name. We needed to raise the profile of this important film and drive conversation, whilst simultaneously ensuring we reached BAFTA/Oscar voters, to improve perceptions of Netflix as a whole.
We needed to give Ma Rainet the recognition she deserved in the 1920s, 100 years. So we revived Melody Maker, founded in 1926, the leading music magazine in the UK before ceasing to publish in 2000. Working with NME (Melody Maker's sister publication) our digital revival lived across a bespoke website and social channels. Content explored the stories of pioneering black musicians, as well as a round table discussion with prominent black talent to discuss the links between music and race.
2021 was Netflix's most successful year at the BAFTAs and Oscars; Ma Rainey itself earnt 5 Oscar nominations and 3 BAFTA nominations. We achieved double digit growth in Netflix's 'quality brand' perception score in the space of a month and started important conversations around race and recognition in the music industry.