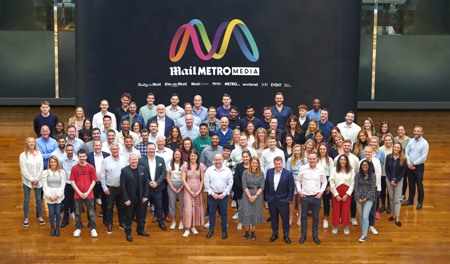 ---
Mail Metro Media
Mail Metro Media
---
2022 was a year that Mail Metro Media accelerated its business strategy and capitalised on its influential position in the industry, continually seeking ways to innovate. From launching its propriety identity solution, dmg::ID, to its video content leading MailOnline to the top spot on TikTok, Mail Metro Media's digital offering continues to outshine the competition. 3D and AR formats now running in its print titles further bridge the gap between print and digital, building limitless new commercial opportunities for advertising partners.
The launch of its ground-breaking research, The Diversity Factor, which seeks to understand and help brands engage with minority communities across the UK, reflects Mail Metro Media's ongoing commitment to ED&I, and it continues to make more green strides towards becoming a more sustainable business, with sustainability considered at every stage of delivering its live showcase event, Upfront & Centre.
Despite difficult trading conditions felt industry-wide, the commercial team also maintained a steady financial performance, with countless ongoing brand partnerships, and new advertising wins.