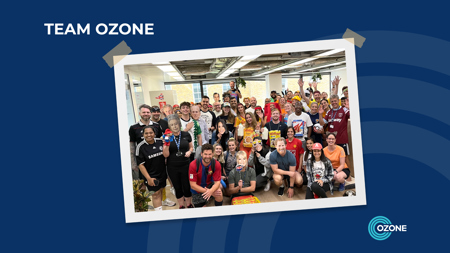 ---
Ozone
Ozone
---
2022 was a game changing year for Team Ozone. We saw our ad revenue growth outperform the market by 8x, our brand count was up +48%, we grew our publisher contracts by +75% and we focused our efforts on keeping our customers very happy.
Underpinning this growth is a very clear proposition – to be Simply Premium. This means making it really easy for both advertisers and publishers to succeed in the premium web. We innovated in collaboration, working with our partners to create products, tools and services that helped their businesses perform better. We built huge value through our insights, using our unique cross-publisher data view to inspire planning and deliver benchmark-beating campaign performance.
As we've grown, so too has our responsibility to both society and the planet. We've invested heavily in building a sustainable framework to help diverse community publishers thrive, while at the same time lowering our platform's carbon emissions by more than 70% during a time of huge business growth.