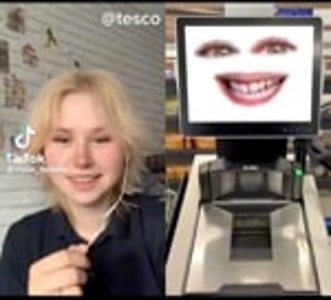 ---
Tesco Clubcard Prices: Voice of the Checkout
EssenceMediacom
---
Client: Tesco

To remind shoppers about the power of the Clubcard, and its ability to lower prices and save them money at Tesco, we used the positive power of TikTok to create one of the supermarket's most memorable campaigns…ever.
The 'Voice of the Checkout' gave the nation the chance to literally become the voice of Tesco's iconic checkouts.
3,000 TikTok duets and 42 million views later – we drove a 12-point shift in Clubcard awareness and got users across the country announcing those two iconic words: 'Clubcard accepted'.