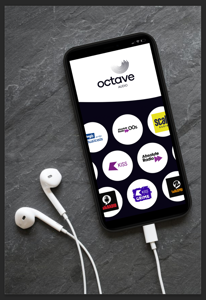 ---
That Feeling
The AA
---
Agency: Goodstuff

Audio is often pigeonholed into cost-effective cover building and rarely thought of as a response channel, so our ground-breaking campaign with the newly launched Octave Audio helped to clear the air(waves) when it comes to performance and audio.
First, we combined demographic and first-party data, harnessing Octave Audio's newly formed Audience forte segment 'Auto Intenders' powered by premium automotive and lifestyle publishers. Then, in an industry-first with Octave Audio, a tracking pixel was placed within the audio ad and across the AA's website, enabling us to accurately track, and attribute, website visits and site impressions from audio for the first time.
The campaign was activated across News UK, Bauer and Wireless and proved 2.5 times more effective in comparison to digital display benchmarks, providing valuable insights for future campaigns for the audiences most likely to convert for The AA.